Crazy Coffee Quilt Blocks Part 3
Description
Crazy Quilt Coffee Mini Series – This is the second set of coffee inspired blocks. Each set will have 3 blocks for a total of 9 blocks. These would make a great pillow, table runner, curtains, mug rugs, coasters, pot holder and much more.
This set contains 3 blocks with a thin zigzag edge for quilting with all embellishments shown and 3 of the same blocks with a full applique border for adding the block to bags or other things that require a finished edge.
The 4×4 block 7 picture "Books And Coffee" will be a line stitch instead of a cross-stitch. It's a bit busy for a 4×4 hoop but we made it work!
| | | | | | |
| --- | --- | --- | --- | --- | --- |
| | | | Block 7 | Block 8 | Block 9 |
| Hoop Size | Actual Size in MM | Actual Size in Inches | Stitches | Stitches | Stitches |
| 4 x 4 hoop | 100 x 100 | 4×4 | 13532 | 7675 | 8968 |
| 5 x 7 hoop | 130 x 130 | 5×5 | 19894 | 9390 | 11851 |
| 6 x 8 hoop | 150 x 150 | 5.9 x 5.9 | 23116 | 10550 | 13756 |
| 7 x 10 hoop | 180 x 180 | 7×7 | 28970 | 13685 | 16516 |
| 8 x 12 hoop | 200 x 200 | 7.83 x 7.83 | 31647 | 14806 | 17957 |
| 9.5 x 14 hoop | 240 x 240 | 9.5 x 9.5 | 37409 | 17518 | 21199 |
| 10.7 x 16 hoop | 272 x 272 | 10.6 x 10.6 | 43240 | 19589 | 23883 |
Block 7 5×5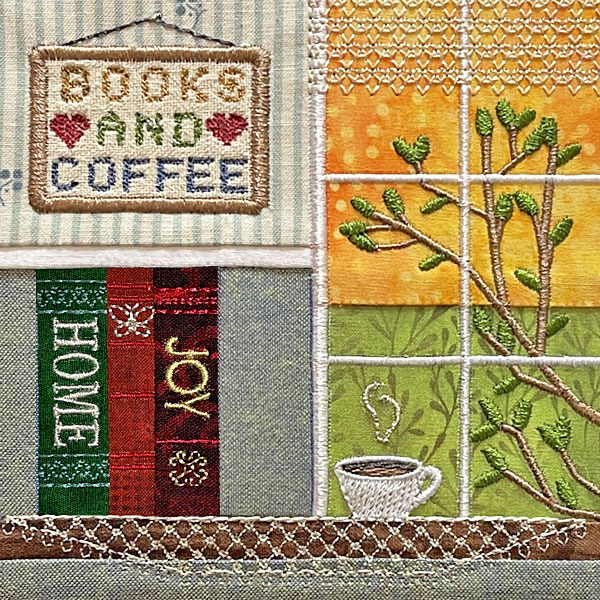 Block 7 10×10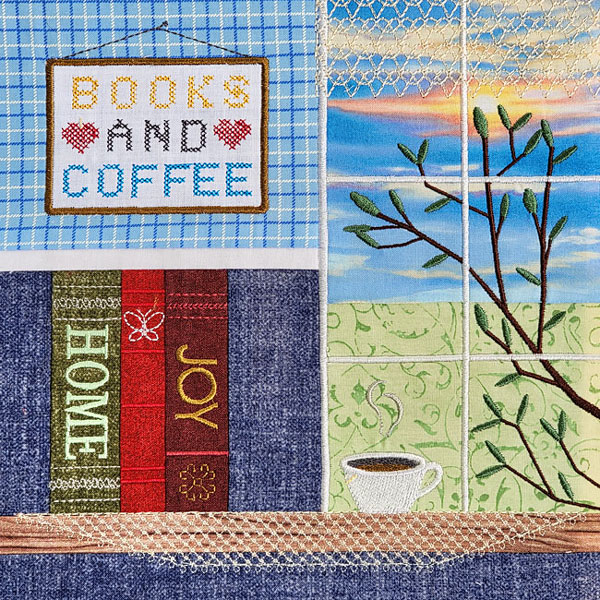 Block 8 5×5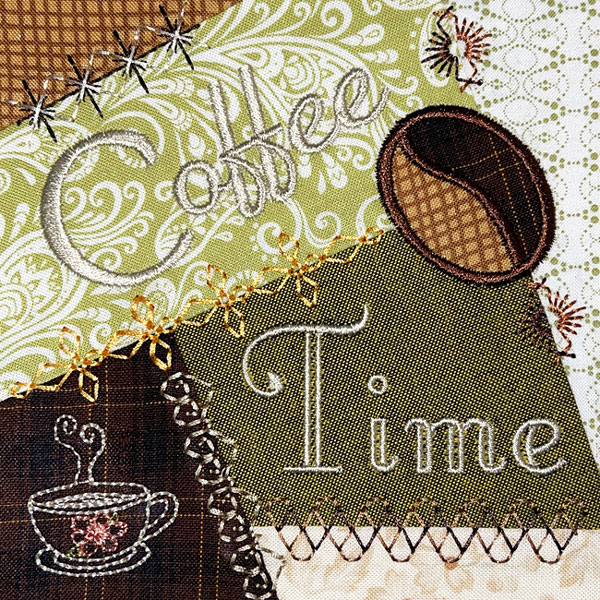 Block 8 8×8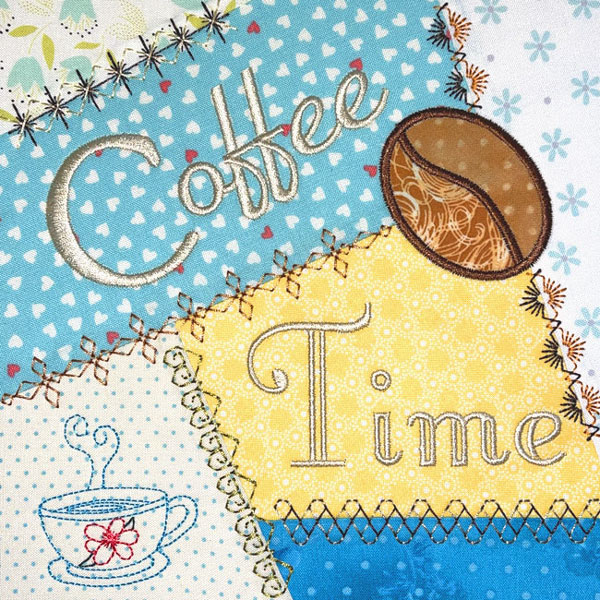 Block 9 5×5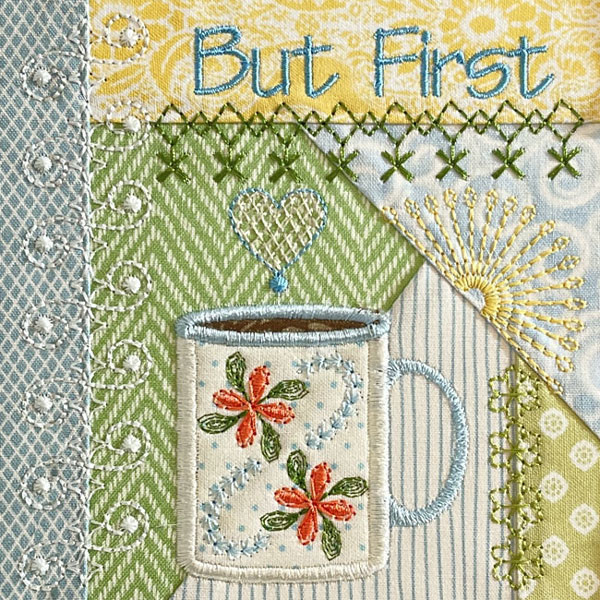 Block 9 8×8