Description
Crazy Quilt Hearts Designs for Machine Embroidery from Molly Mine! A whole series of heart shaped crazy patch applique with original custom digitized motifs you won't find anywhere but Molly Mine! Exceptional quality designs that are so fun to watch as they stitch! So easy to do! Just change thread colors when your machine tells you to and trim around the fabrics. No pressing or folding!
The images below are real stitchouts and you can see each of them close up by clicking the page of each of the 5 sets available. You can find that list on your left under Crazy Quilt Designs.
The variegated thread used in the sample blocks are Superior Rainbow threads and
Mettler Poly Sheen Multi.
4×4 – 3.90×3.90″ or 99×99 mm
5×5 – 4.99×4.99″ or 127×127 mm
6×6 – 5.89×5.89″ or 149.6×149.6 mm
8×8 – 7.83×7.83″ or 199×199 mm
The Hearts Shown Here Are 4×4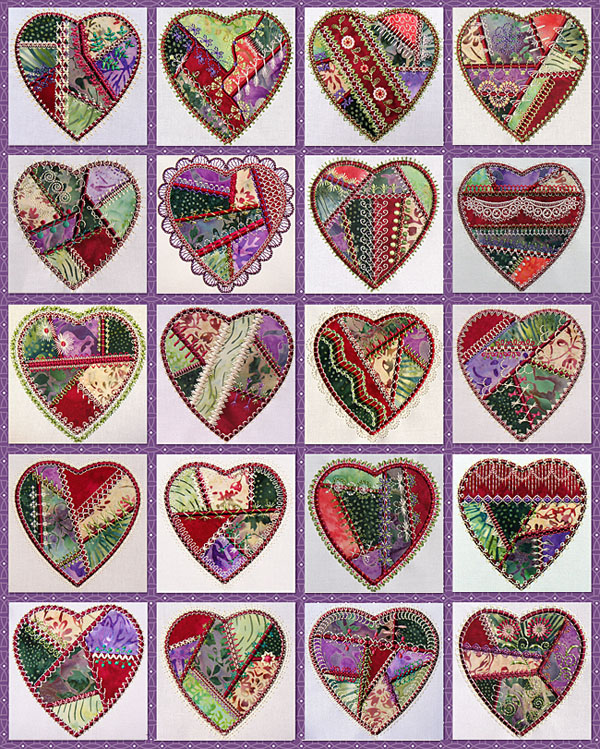 Pretty Crazy Heart Quilt Made by Gigi Barfield