Description
A large set of 12 elegant hearts with a Victorian look. Stitches include candlewicking, motif,and other specialty stitches as well as a fringe heart just for fun. A large selection so you will have lots of options of things to make. These would make a beautiful quilt! Put them on a bag or decorate girl's clothing. These are all applique!
Now in 4 sizes!


Heart 10 in 6×6 and 8×8 has double fringe!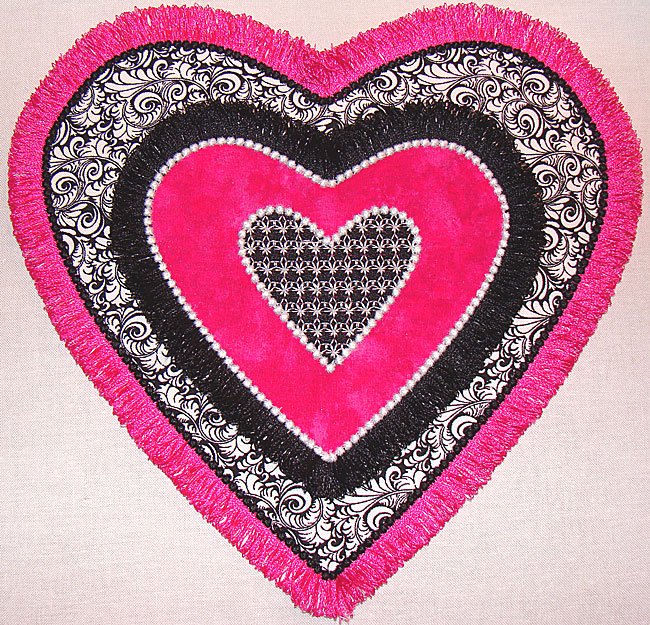 This quilt was created by Ruth Shadar.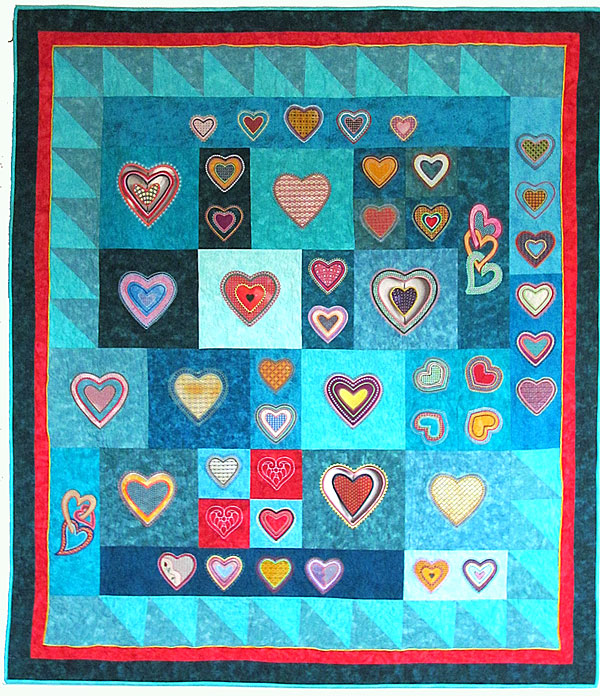 Cathy Harrison created this book cover and card using Victorian Hearts.