Christmas Crazy Quilt Series 1 Pt 1
Description
Christmas Crazy Quilt Series 1 Part 1 Machine Embroidery Designs consists of 4 embellished applique squares. 4 blocks are included with an applique edge and 4 with a  1/4″ seam allowance so they can be joined, for a total of 8 designs. This set is a winter mixture of snowflakes, trees, poinsettias, chickadee, holly, ribbon candy, popcorn and cranberries, and lots of original custom digitized motifs you won't find anywhere but Molly Mine!
If you don't want the embellishments on your squares you can use only the layout and add your own embellishments if you wish.
4×4 – 3.90×3.90″ or 99×99 mm
5×5 – 4.99×4.99″ or 127×127 mm
6×6 – 5.89×5.89″ or 149.6×149.6 mm
8×8 – 7.83×7.83″ or 199×199 mm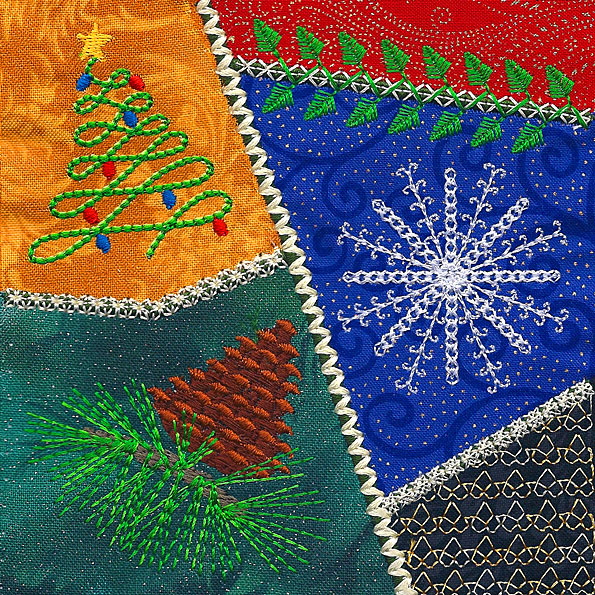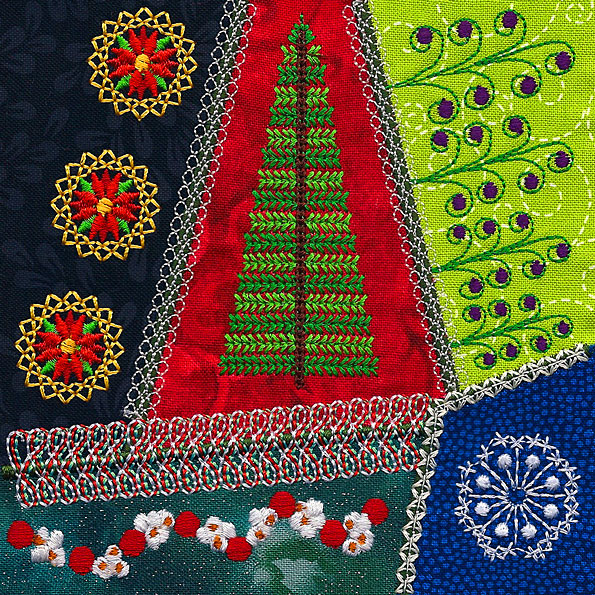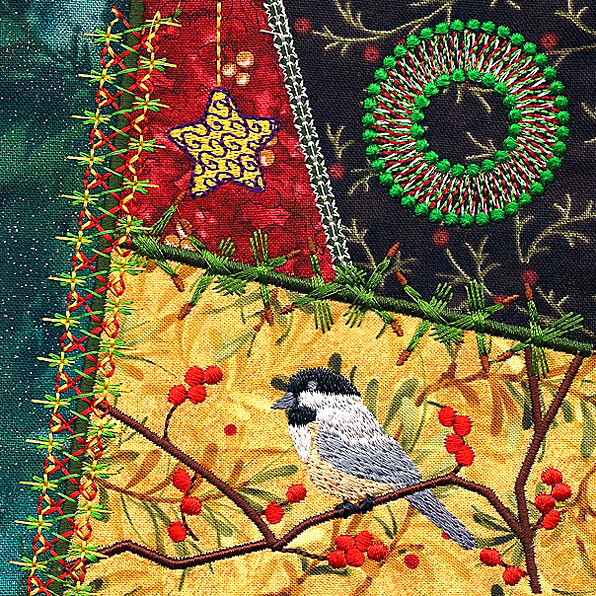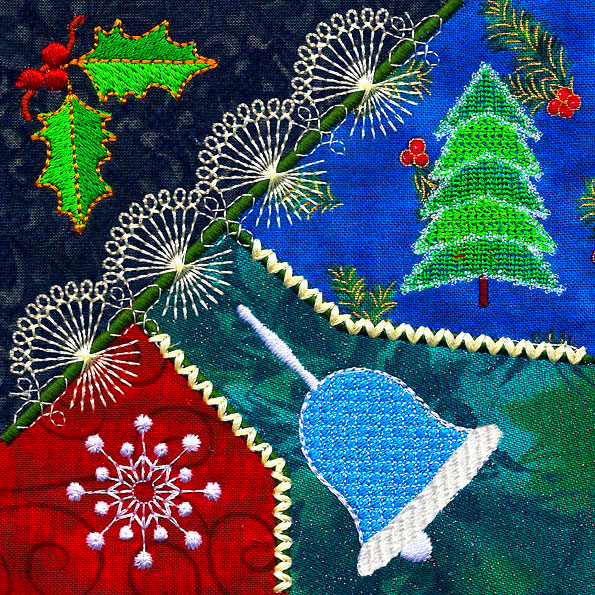 This wall hanging was created by Margie Bourlet.