Description
Beautiful applique cross with Lily. From this page you can select one of 4 sizes or all 4 sizes. 4×4 is also available on it's own page.
All Sizes are included for one low price.
5×7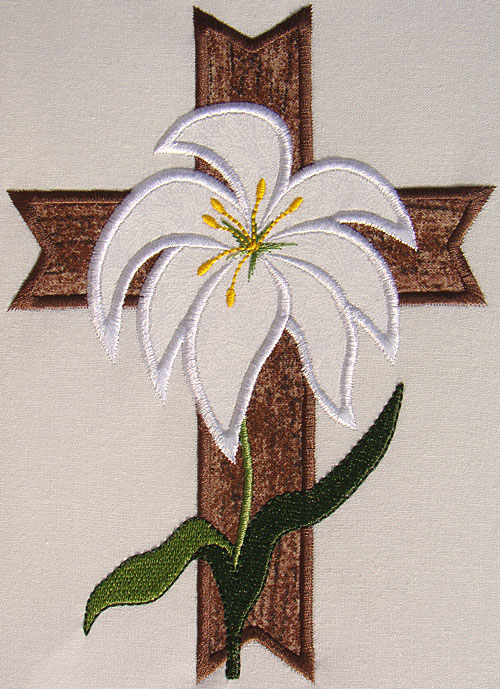 Cross 1 8×10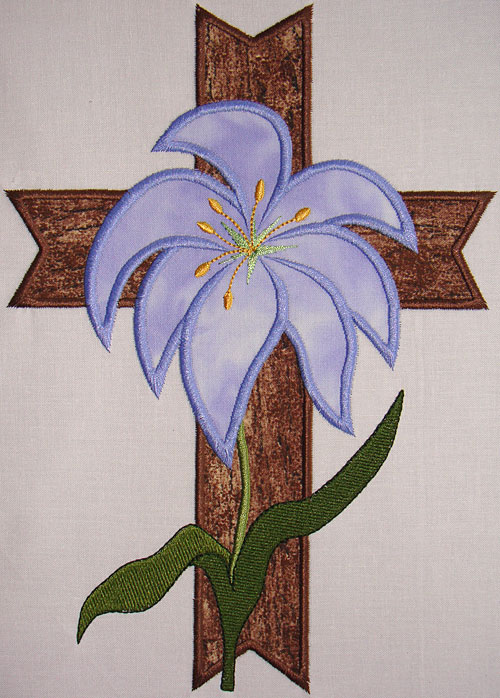 Since this cross is so small it worked best with the lily being fill stitch.
4×4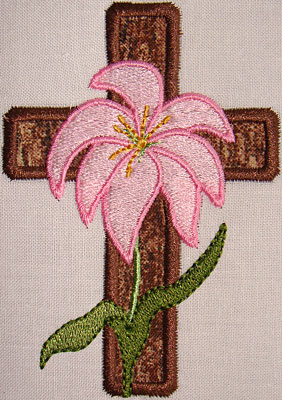 For your convenience here is a chart of the sizes