Embroidery Quilt Blocks Companion Set 3
Description
A set of machine embroidery quilt blocks that are compatible with any of the crazy quilt blocks. If you purchase all sizes you will get 28 different blocks. If you purchases one size you will get 4 blocks.
Each size is different so be sure to look at the photos so you will know what your size will look like.
These were stitched in colors but are stunning in white on white!
| | | | | | | |
| --- | --- | --- | --- | --- | --- | --- |
| | | | Block 1 | Block 2 | Block 3 | Block 4 |
| Hoop Size | Actual Size in MM | Actual Size in Inches | Stitches | Stitches | Stitches | Stitches |
| 4 x 4 hoop | 100 x 100 | 4×4 | 5467 | 5702 | 5244 | 8221 |
| 5 x 7 hoop | 130 x 130 | 5×5 | 7859 | 8953 | 7383 | 11783 |
| 6 x 8 hoop | 150 x 150 | 5.9 x 5.9 | 11918 | 11668 | 11056 | 14969 |
| 7 x 10 hoop | 180 x 180 | 7×7 | 16805 | 18246 | 12313 | 20808 |
| 8 x 12 hoop | 200 x 200 | 7.83 x 7.83 | 19644 | 19090 | 13426 | 17280 |
| 9.5 x 14 hoop | 240 x 240 | 9.5 x 9.5 | 24628 | 24300 | 22408 | 24383 |
| 10.7 x 16 hoop | 272 x 272 | 10.6 x 10.6 | 28740 | 34720 | 25482 | 32500 |
Block 1 11×11
| | |
| --- | --- |
| Block 1 4×4 | Block 1 5×5 |
| Block 1 6×6 | Block 1 7×7 |
| Block 1 8×8 | Block 1 10×10 |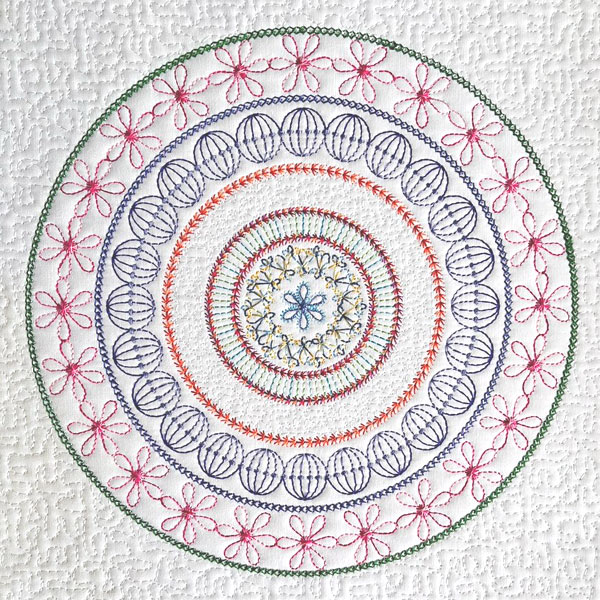 | | |
| --- | --- |
| Block 2 4×4 | Block 2 5×5 |
| Block 2 6×6 | Block 2 7×7 |
| Block 2 8×8 | Block 2 10×10 |
Block 2 11×11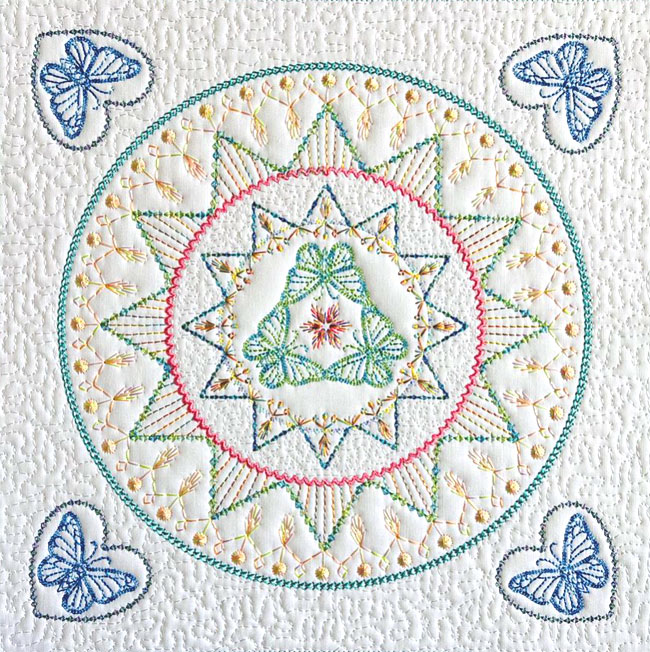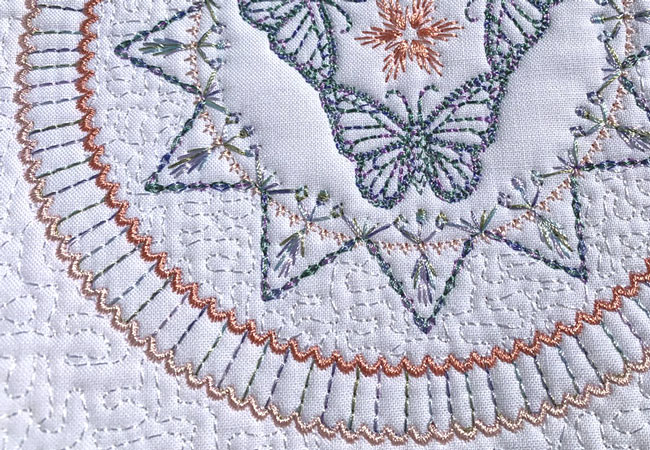 | | |
| --- | --- |
| Block 3 4×4 | Block 3 5×5 |
| Block 3 6×6 | Block 3 7×7 |
| Block 3 8×8 | Block 3 10×10 |
Block 3 11×11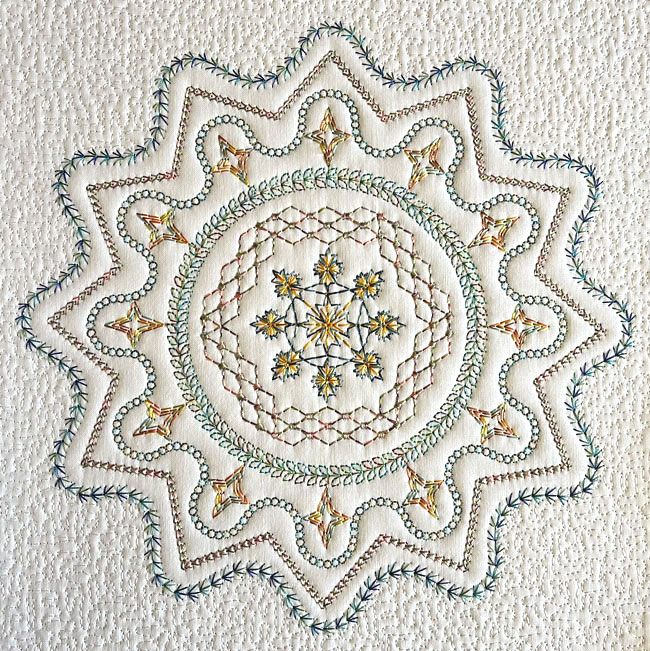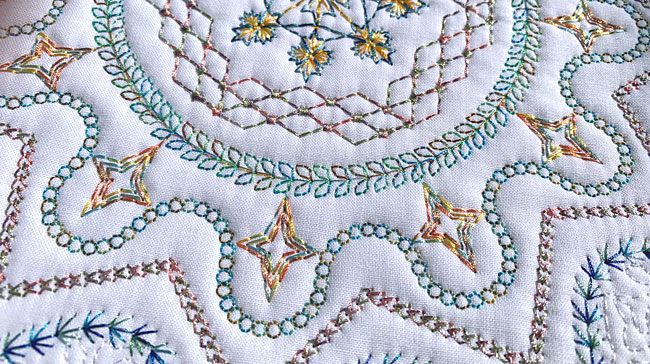 | | |
| --- | --- |
| Block 4 4×4 | Block 4 5×5 |
| Block 4 6×6 | Block 4 7×7 |
| Block 4 8×8 | Block 4 10×10 |
Block 4 11×11