Description
In The Hoop Purse Embroidery Machine Designs. Best and First Ever In-The-Hoop Purse With Accessories. There are a lot of imitators and copy cats but this is the original! This purse comes complete with all the accessories and is make completely in the hoop 5×7 hoop! Sunglasses, credit cards, money cell phone, lip gloss, MP3 player, drivers license, nail file mirror, lotion, hand sanitizer, nail file, coins, and a gift card, plus  a bonus set of keys and keychain! I can tell you that when my daughter took this to church with her there was a crowd around her every time she opened it up! She loves the purse and the attention she gets when she carries it! Complete instructions and color charts are included! If you want to make a little girl really happy this is the set that will do it!
This purse measures 7×7 when completed. Made in 5×7 hoop!
Another cool thing about this purse is if a piece is lost it can be easily replaced!
Just a side note to say that the money in the set are miniatures of the Play Money set that is also available at Molly Mine. The $100 bill is included in this set but the $10 slipped into one of the photos but isn't included. You can put your child's photo on the money and drivers license. There is also a place on the cell phone and MP3 player for photos or character fabric.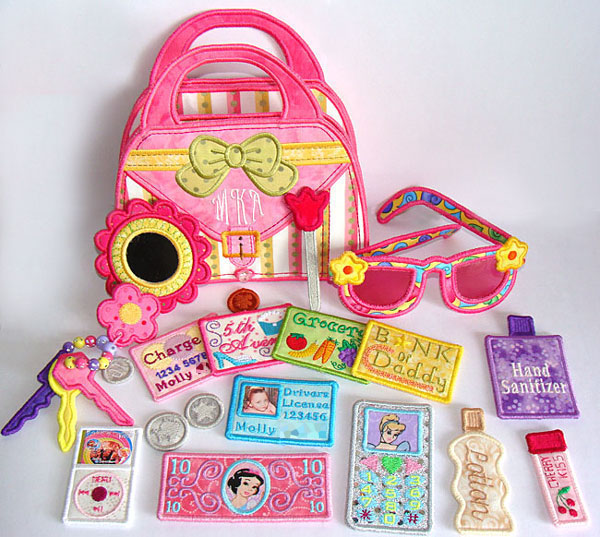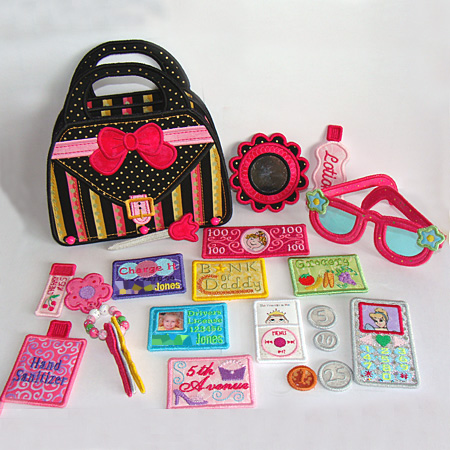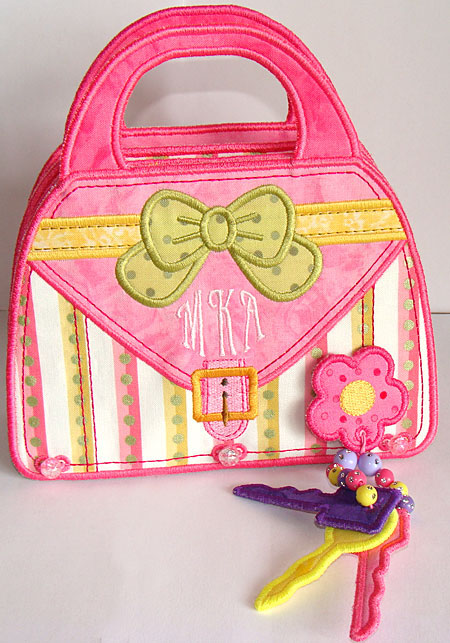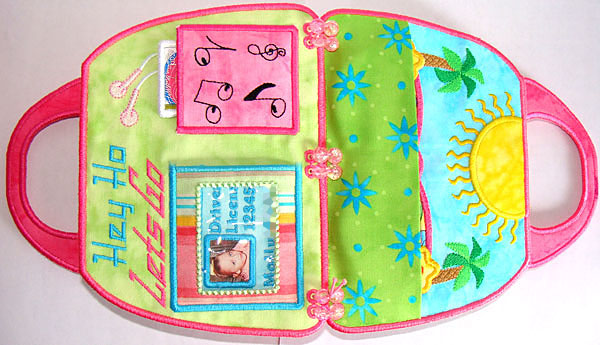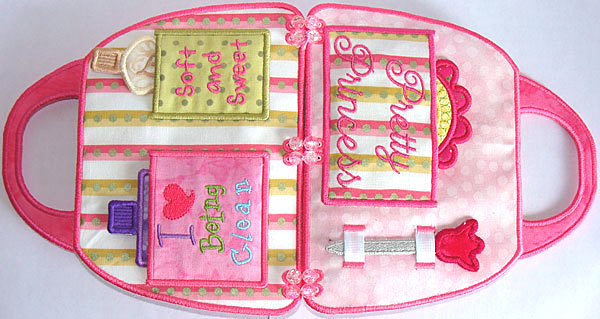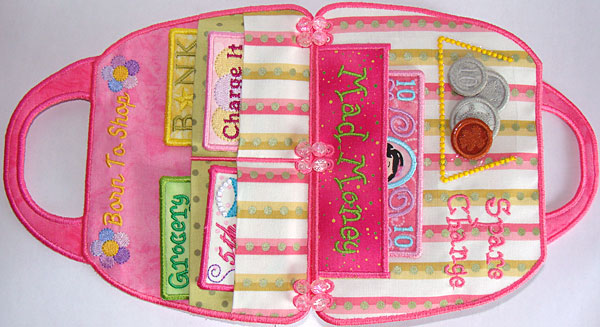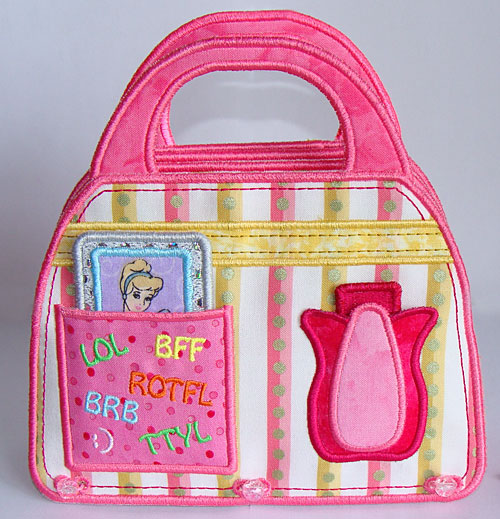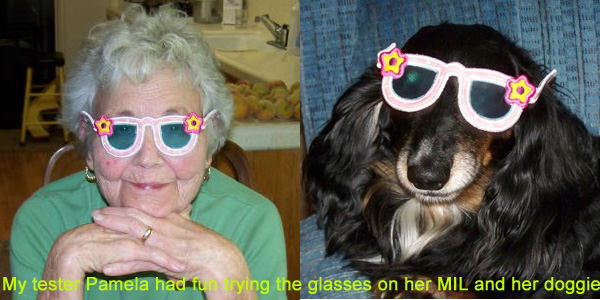 These beautiful purses were made by Dianne P in MS