Series 1 Simply Hexagons Part 2
Description
Series 1 Simply Hexagons Quilt Designs Part 2 Embroidery Machine Designs!
This series is a bit different in that each hoop size is different in most cases.
4 Hexagons are finished with an applique edge and 4 have only a thin edge tack down and a 1/4″
clearance so they can be joined, for a total of 8 designs. This set will go perfectly with any of the other crazy quilt Hexagon sets from
Molly Mine and make a great center when used with the Crazy Quilt Hexagon designs.
It is called series 1 because each hexagon uses the motifs in its counterpart crazy quilt block and rearranges them to give an entirely different look. You can use these as applique or just stitch them right onto your project.
There are lots of original custom digitized motifs you won't find anywhere but Molly Mine!
Mega Hoop is 9.45″ x 8.24 sides 4.72
8 inch 7.83 x 6.77 sides 3.91
6 inch 5.89 x 5.16 sides 2.94
5 inch 4.99 x 4.37 sides 2.49
4 inch 3.90 x 3.42 sides 1.95
Hexagon 5 8×8 Close-Up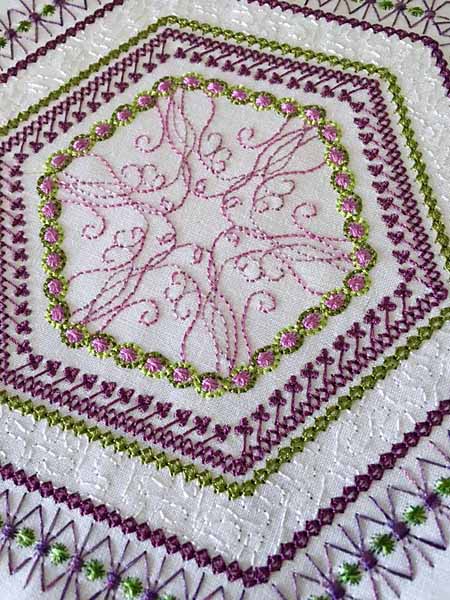 Hexagon 5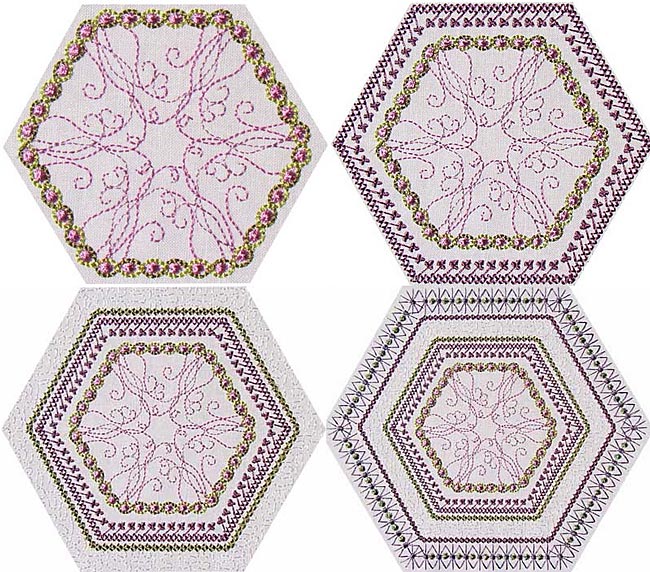 Hexagon 5 240mm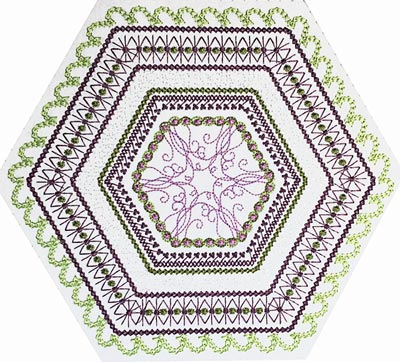 Hexagon 6 8×8 Close-Up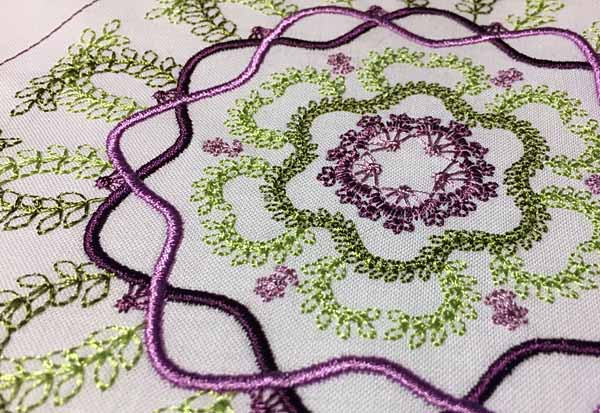 Hexagon 6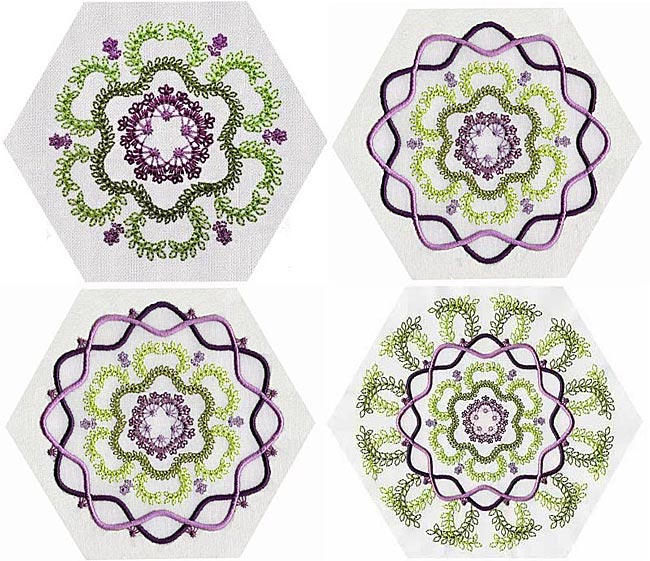 Hexagon 6 240mm Hoop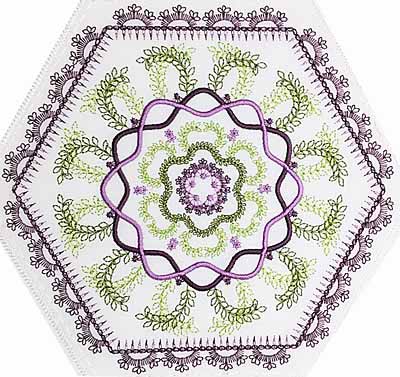 Hexagon 7 8×8 Close-Up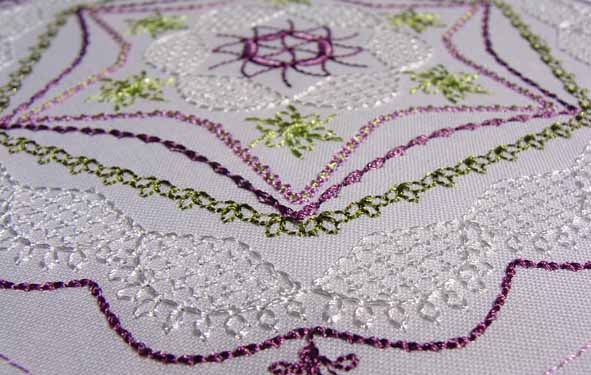 Hexagon 7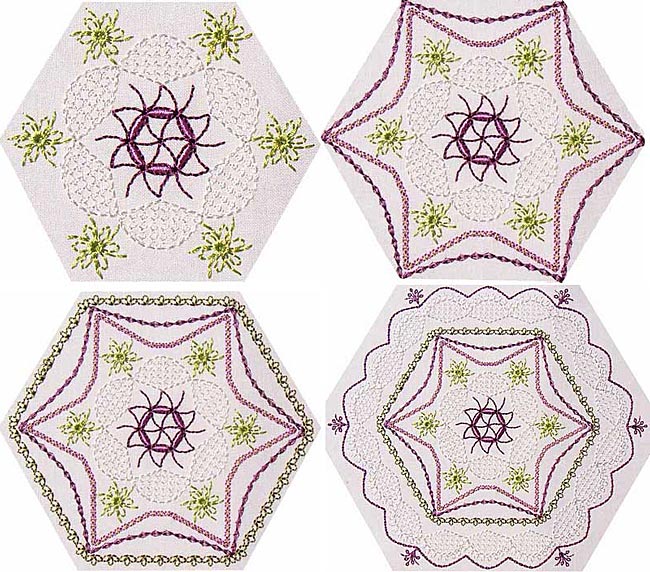 Hexagon 7 240mm Hoop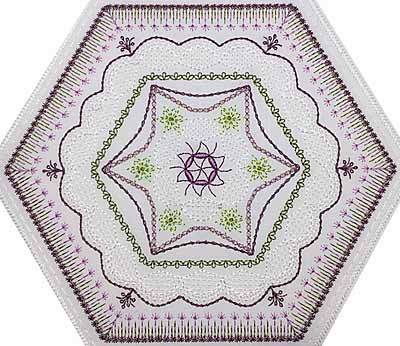 Hexagon 8 Close-Up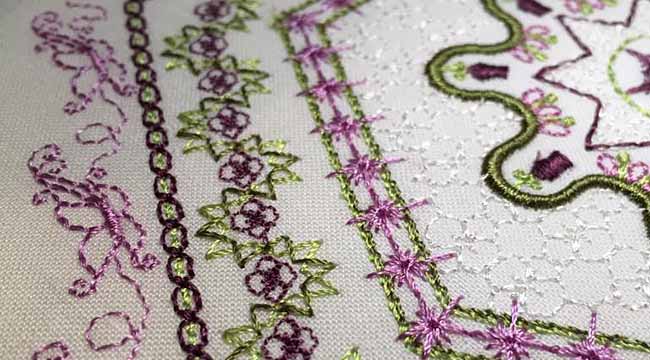 Hexagon 8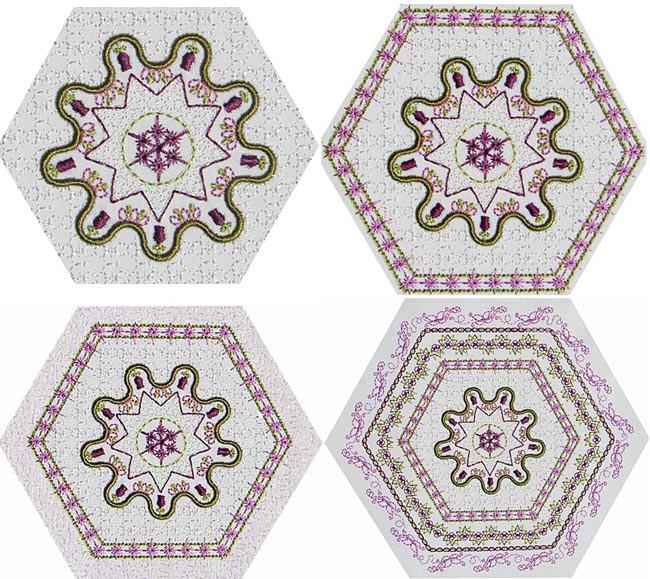 Hexagon 8 240mm Hoop