Crazy Quilt Series 3 Part 2 Sew and Flip
Description
Crazy Quilt Series 3 Sew and Flip Embroidery Machine Designs. This series is a Spring set with a snowdrops, iris, dragonflies and butterflies and lots of flowers.
10×10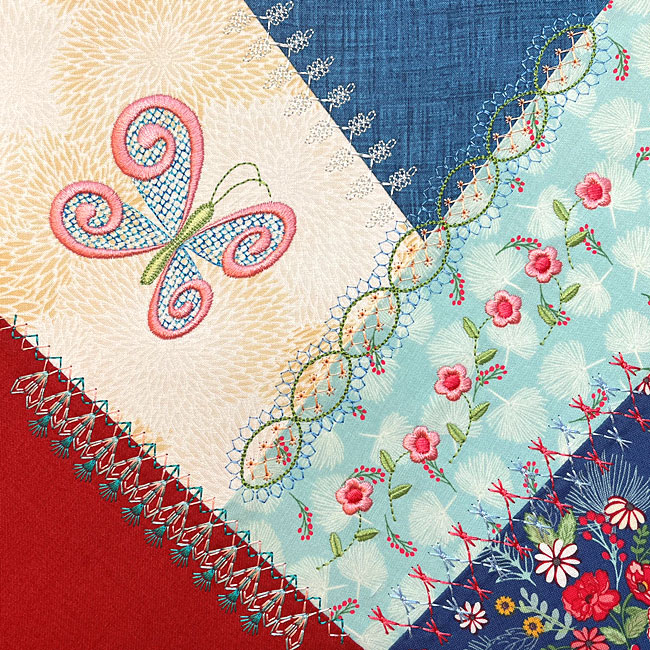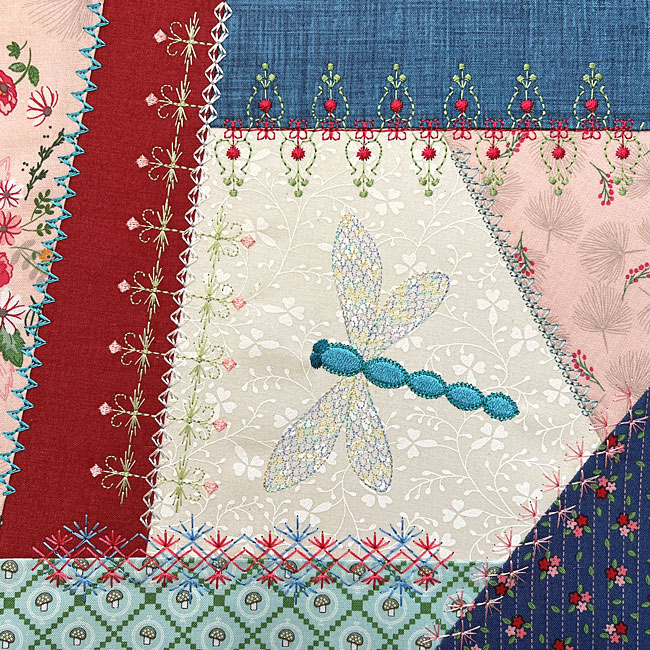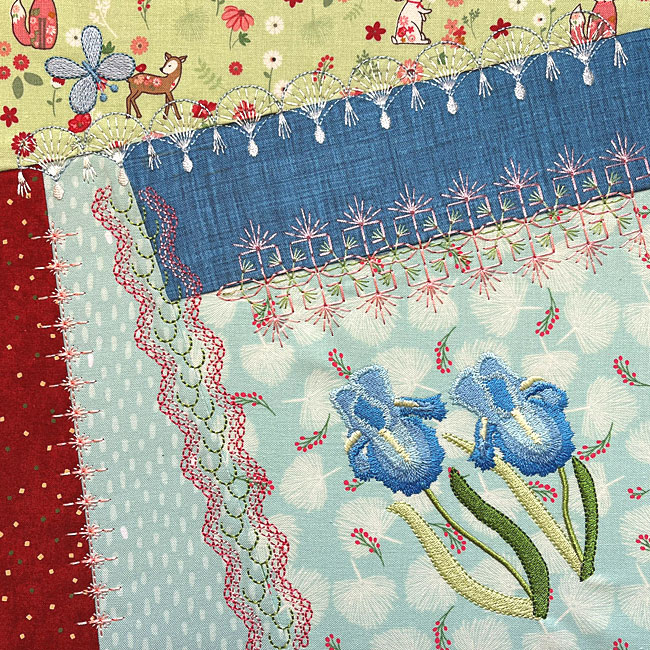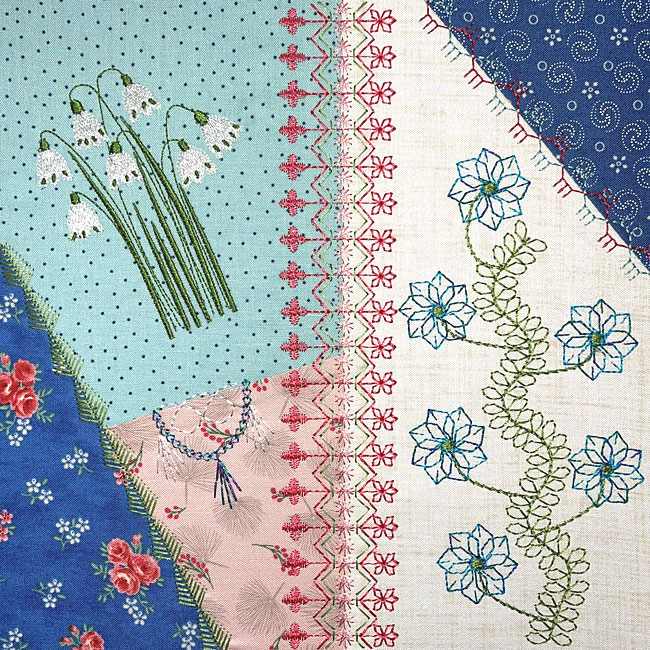 New re-digitized Crazy Quilt Series 3 Part 2 Crazy Quilt Blocks embroidery machine designs with new motifs in the stitch and flip method! This series is a sew and flip method of piecework. There are no applique lines holding the pieces down which gives the designs a lower stitch count so they stitch up quicker!
This series is different than the first Series 3 which is appliqué.
| | | | | | | |
| --- | --- | --- | --- | --- | --- | --- |
| | | | Block 5 | Block 6 | Block 7 | Block 8 |
| Hoop Size | Actual Size in MM | Actual Size in Inches | Stitches | Stitches | Stitches | Stitches |
| 4 x 4 hoop | 100 x 100 | 4×4 | 10840 | 9565 | 12952 | 11085 |
| 5 x 7 hoop | 130 x 130 | 5×5 | 13373 | 11677 | 15832 | 12888 |
| 6 x 8 hoop | 150 x 150 | 5.9 x 5.9 | 15432 | 12377 | 18914 | 14306 |
| 7 x 10 hoop | 180 x 180 | 7×7 | 19877 | 16737 | 22266 | 17097 |
| 8 x 12 hoop | 200 x 200 | 7.83 x 7.83 | 20914 | 17438 | 24721 | 18194 |
| 9.5 x 14 hoop | 240 x 240 | 9.5 x 9.5 | 25005 | 18938 | 29558 | 20937 |
| 10.7 x 16 hoop | 272 x 272 | 10.6 x 10.6 | 26388 | 21723 | 34423 | 22901 |